ALL PROGRAMS ARE IN THE HISTORIC TABERNACLE
THIRD ST & GLOSSBRENNER AVE
Parking at Mt. Gretna Fire Co. & Mt. Gretna Roller Rink
Handicapped Parking at Mt. Gretna United Methodist Church Parking Lot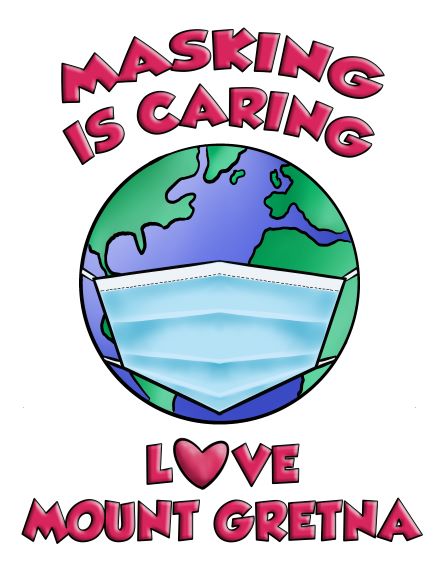 2021 Summer Schedule
We are following CDC guidelines for the summer which now means, as an outdoor / open-air setting.

FINAL CONCERT FOR THE SEASON
Saturday, October 2, 2021 - 2:00 PM
Massed Choir Concert
Composer Lloyd Larson will direct local voices in a joyous Saturday afternoon concert.
Sponsored by Loser Music, Inc. & Cornwall Manor
However, if you are more comfortable wearing a mask, please feel free to do so.
If you are not comfortable with social distancing for seating no longer in place, feel free to sit outside the tabernacle proper and if you don't have a chair of your own,
you can get a folding chair from one of the ushers.
Needless to say, we are grateful that we can move forward with our worship services and programs this summer.
Friday Evening Ecumenical Services - 7:00 PM
Freewill Offering will be received - Simulcasting via Website & Facebook
Friday, June 4, 2021 - Rev. Bryan S. McAllister, Heard A.M.E. Church, Roselle, NJ - "The Benefit of GOD'S PRESENCE".
Friday, June 11, 2021 - Rev. Jeffrey Schell, Trinity Evangelical Congregational Church, Manheim, PA - "GOD'S PRESENCE Transforms".
Friday, June 18, 2021 - Father James E. Lease, St. Catherine Laboure Catholic Church, Harrisburg, PA - "GOD'S PRESENCE In His Word"
Friday, June 25, 2021 - Rev. Len Knighton, Chaplain of the Lebanon Valley Home, Annville, PA & Host of "Country Church Music Time" on WLBR radio.
"GOD'S PRESENCE . . . On Low and High Power"
Can't attend the Friday evening services - view it on-line at:
https://livestream.com/livingstreamcob/biblefestival2021
2021 Summer Programs - 7:00 PM

Freewill Offering will be received
Sunday, June 6, 2021 - Mennonite Children's Choir of Lancaster - Training children and youth to glorify Jesus Christ through excellent choral singing.
Sunday, June 20, 2021 - Andy Roberts Jazz Quartet - Mt. Gretna's own Andy Roberts will praise God with their original jazz song stylings.
Sponsored by JoAnn Thomas Show
Sunday, June 27, 2021 - New Holland Band - Patriotic and spiritual concert, directed by Dr. Kenneth Laudermilch.
Formed in 1829, the New Holland Band is the second oldest municipal band in the nation.
Sunday, July 4, 2021 - NO PROGRAMMING IN THE TABERNACLE -
Enjoy the Rehrersburg Band at the Mt. Gretna Playhouse.
*****************
Sunday, July 11, 2021 -
Darryl Strawberry, former Major League Baseball player

will be welcomed to Mt. Gretna.
Darryl's passion is serving
the Lord Jesus Christ
by speaking a message of hope & helping others transform
their lives through the power of the gospel.
(Live Stream to additional locations - Mt. Gretna Hall of Philosophy (near the Jigger Shop),
Mt. Gretna United Methodist Church (beside the Tabernacle), and the Quentin United Church of Christ, 11 E. Main St., Quentin, PA 17083)
There will be a host from the Bible Festival at each location.
Music by Worship Ministry of Calvary Church - Lancaster, PA. Music starting at 6:30 PM
****************
Sunday, July 18 - Rev. Dr. Stephen McKinney-Whitaker from Derry Presbyterian Church, Hershey will be our featured Preacher.
"Checking our Blind Spots", text from Mark 10:46-52.
Sunday, July 25 - Alden Chorus - Led by D. Darrell Woomer, Ph.D. Voices from Alden Place Community - Lebanon, PA
Sunday, August 1 - Lancaster British Brass Band under the direction of Dr. Stephen Arthur Allen. 28 instrumentalists from PA, MD, DE, and NJ play
brass, winds and percussion instruments. They are accomplished professional performers and teachers.
Wednesday, August 4 - Music of the Gaithers - Hymn Sing, featuring Gaither music led by Rev. Bob Kettering and Dr. Rod Shearer.
Sunday, August 8 - National Christian Choir, directed by Kathy Bowman, was founded in 1984. The choir is called to glorify God through a unique ministry of music
which draws people into a new and deeper relationship with him.
Sunday, August 15 - Piercing Word to perform a Scriptural play - "Stewardship".
(Men in Harmony - PROGRAM CANCELLED for 2021 SEASON)
Sunday, August 22 - Susquehanna Chorale - One of the premier choral groups in the nation, directed by Linda Tedford, makes its
traditional late summer appearance.
Link to livestream the concert between 7:00 - 8:30 PM only: https://livestream.com/enten/susquehannachorale-mtgretna
Sponsored by University Music Service of Hershey
Sunday, August 29 - QuintEssentially Brass - A quintet with engaging personalities and sparkling instrumental performances
ends another summer season.
Saturday, October 2 - 2:00 PM - Massed Choir - Composer Lloyd Larson will direct local voices in a joyous Saturday afternoon concert.
Sponsored by Losers Music, Inc. and Cornwall Manor
Thank you to Menchy Music Service for providing the Piano on the stage for the 2021 season,
as they help to support our mission.
3907 Union Deposit Rd., Harrisburg, PA 17109 / 717 - 564-2299 / mencheymusic.com
Sunday Morning Worship Services - 10:00 AM
July & August in the outdoor Tabernacle setting
Led by the Mt. Gretna United Methodist Church - Rev. Michael Remel, Pastor.
Programs held in the Tabernacle for the Heritage Festival and Larry McKenna's Mt. Gretna Summer Concerts - please visit the Mt. Gretna Arts Council website
for additional information on these programs: mtgretna.com
Mt. Gretna Bible Festival has a music lending library available. We have over 100 choral pieces with 50 - 100 copies each. If borrowed, we would like them returned.
Contact us if interested: email
office@MtGretnaTabernacle.org or call 717-371-1725.